Our Sponsors
We are fortunate to have many professional resources in the San Francisco Bay Area to help us achieve our investor relations objectives and goals. The following is a list of NIRI San Francisco chapter Platinum and Gold sponsors who enable us to deliver valuable educational and networking events throughout the season.
---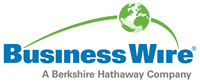 Business Wire, a Berkshire Hathaway company, is the global leader in press release distribution and regulatory disclosure. Investor relations, public relations, public policy and marketing professionals rely on Business Wire to accurately distribute market-moving news and multimedia, host online newsrooms and IR websites, build content marketing platforms and provide audience analysis that improves engagement with specified target markets. Founded in 1961, Business Wire is a trusted source for news organizations, journalists, investment professionals and regulatory authorities, delivering news directly into editorial systems and leading online news sources, while boosting SEO and social media engagement via its multi-patented simultaneous NX Network. Business Wire has more than 30 bureaus worldwide to securely meet the varying needs of communications professionals and news consumers. Contact us at +1-888-381-9473 or info@businesswire.com or visit www.BusinessWire.com.

Learn more at BusinessWire.com and the BusinessWired blog; follow updates on Twitter: @businesswire or on Facebook.
Tana Johnson
+1-415-986-4422, Ext. 319
Tana.Johnson@businesswire.com
---

Blender is an award-winning, digital agency specializing in website design and investor marketing solutions. We've worked with over 500 private and publicly traded companies on all major stock exchanges including NYSE, NASDAQ, and TSX. We know what investors are looking for and how to make your story resonate with them.
For more information please visit www.blendermedia.com.
---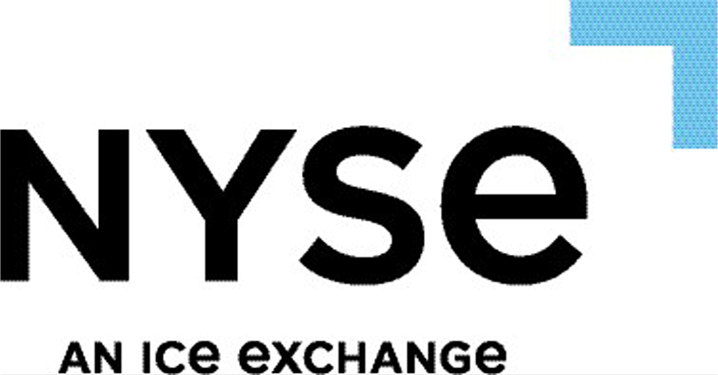 NYSE Group is a subsidiary of Intercontinental Exchange (NYSE:ICE), a leading operator of global exchanges and clearing houses, and a provider of data and listings services. NYSE Group includes exchanges, market data and connectivity services. The equity exchanges - the New York Stock Exchange, NYSE American and NYSE Arca -- trade more U.S. equity volume than any other exchange group. NYSE is the premier global venue for capital raising, leading worldwide in IPOs, including technology IPOs. Over 2,300 companies with total market capitalization of $27 trillion are listed at the NYSE.
Linda Pazin
+1-650-461-6968
linda.pazin@nyse.com
---
Q4 is the fastest growing cloud-based investor relations and capital market solutions to the IR Industry with over 1,200 clients. Public companies the world over (many of which are Fortune 1000 brands) look to our leading web and intelligence solutions to power successful (and award winning) IR programs – and to better connect with their investors, make more effective decisions, and understand the capital markets. Visit www.q4inc.com to learn more.
Ken Keating
+1-415-461-8290
kenk@q4websystems.com
---

Computershare | Georgeson are the world's foremost providers of strategic shareholder services to corporations and shareholder groups. Our team offers unsurpassed expertise and responsive client service as well as innovative technology and tools for corporate governance, annual meetings, stakeholder communications, proxy contests, pre-escheat shareowner location, unclaimed asset services and corporate actions. Learn more at computershare.com and georgeson.com.
Joe Campbell
206 674 3032
Joseph.Campbell@computershare.com
---
Donnelley Financial Solutions (NYSE: DFIN) provides software and services that enable clients to communicate with confidence in a complex regulatory environment. With 3,500 employees in 61 locations across 18 countries, we provide thousands of clients globally with innovative tools for content creation, management and distribution, as well as data analytics and multi-lingual translations services. Leveraging advanced technology, deep-domain expertise and 24/7 support, we deliver cost-effective solutions to meet the evolving needs of our clients. http://www.dfsco.com/ to learn more.
Scott Pinkner
650-845-6637
scott.pinkner@dfsco.com
---

Ipreo is a leading global provider of financial services technology, data and analytics. We support all participants in the capital-raising process including banks, public and private companies, institutional and individual investors, as well as research, asset management and wealth management firms. Our extensive suite of investor relations services provides our corporate clients with unparalleled cross-asset class surveillance, investor targeting, buy-side perception studies, transaction analysis and predictive analytics. Additionally, Ipreo's BD Corporate IR workflow platform offers the most accurate and comprehensive database covering global institutional contacts, profiles, and ownership data. Our critical insights and flexible solutions help our clients run more effective investor relations programs. Ipreo is private-equity held by Blackstone and Goldman Sachs Merchant Banking Division, and has more than 1,100 employees supporting clients in every major financial hub around the world. http://www.ipreo.com/ to learn more.
Kelly McGeehan
415-419-5766
Kelly.McGeehan@ipreo.com
---
Joele Frank is a leading strategic financial communications and investor relations firm recognized for our intellect, integrity and intensity. We help our clients take control. Since our founding in January 2000, we have pursued a clear purpose: to deliver excellent, effective and accountable communications counsel and support to enable our clients to achieve their goals. We have a well-established track record of helping our clients assess their situation, weigh options, establish objectives, and quickly arrive at a strategy that enables them to move forward with strength and confidence. We immerse ourselves in our clients' businesses and stand by them. And we hold ourselves accountable for performance. http://www.joelefrank.com/ to learn more.
Eric Brielmann
415-869-3951
ebrielmann@joelefrank.com
---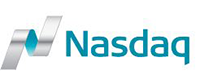 Nasdaq Corporate Solutions, a business of Nasdaq, Inc., provides an integrated suite of market intelligence, communications, workflow and collaboration solutions for corporate executives and boards to nearly 18,000 corporate clients. Nasdaq Corporate Solutions helps IR professionals maximize the effectiveness and value of their IR programs through the premium content and functionality of Nasdaq IR Insight with the dynamic and rich data visualization-enabled dashboards of Nasdaq IR Analytics™ and the expert insights and stock surveillance data generated by a global team of Advisory Services analysts. http://www.nasdaq.com/ to learn more.
Nasdaq Corporate Solutions
corporatesolutions@nasdaq.com
---

S&P Capital IQ and SNL IR Solutions have come together as S&P Global Market Intelligence to offer IR professionals the solutions they need to optimize their investor relations program. We have combined analytics and research with web services to create a complete suite of IR solutions for essential intelligence and communication.
Monitor analyst sentiment, track shareholders and benchmark against the competition using the S&P Capital IQ desktop. Our key data sets include private and public company financials, analyst research and estimates, transcripts, ownership data and news, and key developments like corporate actions, M&A rumors and executive changes.
Leverage market insight to tell the best version of your story using our IR web services and communication tools. Our custom websites are built upon your brand and optimized for market trends, and include a proactive, 24/7 support team to ensure your web presence is meeting industry standards. Responsive, interactive design engages your investors anywhere, and our ancillary services provide top-of-the-line tools for webcasting & conference calls and ethics & compliance.

Visit our website to learn more, or contact our sales team at irsales@snl.com or 866.296.3743.