Our Sponsors
We are fortunate to have many professional resources in the San Francisco Bay Area to help us achieve our investor relations objectives and goals. The following is a list of NIRI San Francisco chapter Platinum and Gold sponsors who enable us to deliver valuable educational and networking events throughout the season.
---
Business Wire, a Berkshire Hathaway company, is the global leader in press release distribution and regulatory disclosure. Investor relations, public relations, public policy and marketing professionals rely on Business Wire to accurately distribute market-moving news and multimedia, host online newsrooms and IR websites, build content marketing platforms and provide audience analysis that improves engagement with specified target markets. Founded in 1961, Business Wire is a trusted source for news organizations, journalists, investment professionals and regulatory authorities, delivering news directly into editorial systems and leading online news sources, while boosting SEO and social media engagement via its multi-patented simultaneous NX Network. Business Wire has more than 30 bureaus worldwide to securely meet the varying needs of communications professionals and news consumers. Contact us at +1-888-381-9473 or info@businesswire.com or visit www.BusinessWire.com.

Learn more at BusinessWire.com and the BusinessWired blog; follow updates on Twitter: @businesswire or on Facebook.
Tana Johnson
+1-415-986-4422, Ext. 319
Tana.Johnson@businesswire.com
---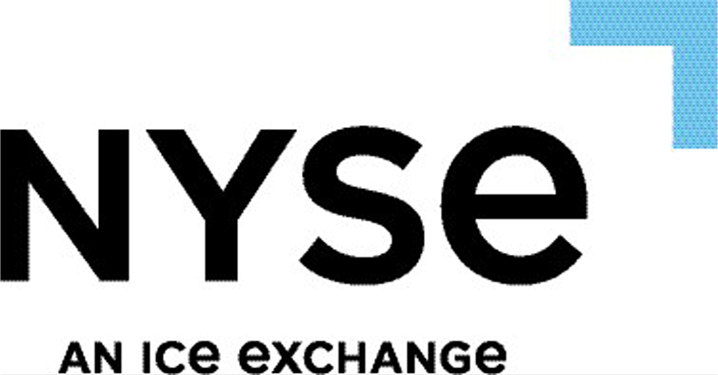 NYSE Group is a subsidiary of Intercontinental Exchange (NYSE:ICE), a leading operator of global exchanges and clearing houses, and a provider of data and listings services. NYSE Group includes exchanges, market data and connectivity services. The equity exchanges - the New York Stock Exchange, NYSE American and NYSE Arca -- trade more U.S. equity volume than any other exchange group. NYSE is the premier global venue for capital raising, leading worldwide in IPOs, including technology IPOs. Over 2,300 companies with total market capitalization of $27 trillion are listed at the NYSE.
Linda Pazin
+1-650-461-6968
linda.pazin@nyse.com
---
IHS Markit (NYSE: INFO) is a world leader in critical information, analytics and solutions for the major industries and markets that drive economies worldwide. The company delivers next-generation information, analytics and solutions to customers in business, finance and government, improving their operational efficiency and providing deep insights that lead to well-informed, confident decisions. IHS Markit has more than 50,000 business and government customers, including 80 percent of the Fortune Global 500 and the world's leading financial institutions. Headquartered in London, IHS Markit is committed to sustainable, profitable growth.
Kelly McGeehan
415-419-5766
Kelly.mcgeehan@ihsmarkit.com
---
Q4 is the fastest growing cloud-based investor relations and capital market solutions to the IR Industry with over 1,200 clients. Public companies the world over (many of which are Fortune 1000 brands) look to our leading web and intelligence solutions to power successful (and award winning) IR programs – and to better connect with their investors, make more effective decisions, and understand the capital markets. Visit www.q4inc.com to learn more.
Ken Keating
+1-415-461-8290
kenk@q4websystems.com
---

Broadridge, a global Fintech leader and S&P 500® company with $4 billion in revenues, provides communications, technology, data and analytics to help drive business transformation. Our solutions help our clients, including corporations, enrich engagement, navigate compliance and optimize efficiency to get ahead of today's challenges and capitalize on what's next.
Coby Lyons
1-925-356-0506
Coby.Lyons@broadridge.com
---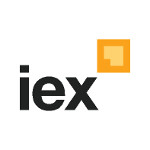 IEX is on a mission to build fairer markets. Founded in 2012 and headquartered in New York City, IEX introduced its first trading venue in 2013 and launched as a U.S. stock exchange in 2016. IEX is the stock exchange that believes that exchanges should put the interests of companies and long-term investors front and center. Learn more at: iextrading.com/listings
John Nunziati
408-218-8946
john.nunziati@iextrading.com
---
Joele Frank is a leading strategic financial communications and investor relations firm recognized for our intellect, integrity and intensity. We help our clients take control. Since our founding in January 2000, we have pursued a clear purpose: to deliver excellent, effective and accountable communications counsel and support to enable our clients to achieve their goals. We have a well-established track record of helping our clients assess their situation, weigh options, establish objectives, and quickly arrive at a strategy that enables them to move forward with strength and confidence. We immerse ourselves in our clients' businesses and stand by them. And we hold ourselves accountable for performance. http://www.joelefrank.com/ to learn more.
Eric Brielmann
415-869-3951
ebrielmann@joelefrank.com
---

Intrado Digital Media connects people and organizations at the right time and in the right ways, making mission-critical communications more relevant, engaging, and actionable.
Our suite of solutions advances the way companies engage with employees, customers, investors, and the media with the world's only end-to-end communications workflow that allows you to listen, create, connect, deliver, amplify, and measure.
IR communications solutions:
GlobeNewswire Distribution
Webcasting and Streaming
Webhosting
IPO Packages
Monitoring
Whistleblower Hotline
Learn more at www.intrado.com/digital-media
Connect with us on Twitter @IntradoDigital and LinkedIn
---

Blender is an award-winning, digital agency specializing in website design and investor marketing solutions. We've worked with over 500 private and publicly traded companies on all major stock exchanges including NYSE, NASDAQ, and TSX. We know what investors are looking for and how to make your story resonate with them.
For more information please visit www.blendermedia.com.