News and Articles
NIRI San Francisco Chapter Elects New Board Leadership for 2022-2023 Season, August 8, 2022
SAN FRANCISCO--(BUSINESS WIRE)--The San Francisco Chapter of the National Investor Relations Institute ("NIRI SF") today announced that its members have elected 16 chapter officers and directors for the 2022-2023 program year.
NIRI SF welcomed five newly elected members to its board: Ato Garrett of Veeva Systems; Conrad Grodd of Roku; Zane Keller of Zendesk; T.J. O'Sullivan of Joelle Frank; and Peter Schuman of Cambium Networks. Leveraging their deep Investor Relations experience, Ato, Conrad, Zane, T.J., and Peter join 11 returning board members including Victoria Hyde-Dunn who was named President of NIRI SF.
NIRI San Francisco Announces Board Officers and Directors for the 2021-2022 Fiscal Year
SAN FRANCISCO, CA, (Business Wire) August 12, 2021, The San Francisco Chapter of the National Investor Relations Institute (NIRI SF) today announced that its members have elected 15 officers and directors to its board for the twelve-month term, effective July 19, 2021.
In fiscal 2021, the NIRI San Francisco board leveraged the power of collaboration across the entire NIRI national organization to execute its key initiatives. While navigating the uncertainty of the pandemic, the board quickly shifted to leverage technology to deliver relevant and timely learning opportunities to its members such as webcasts featuring IPO Market Trends and How to Build your Brand with LinkedIn. The San Francisco board partnered with Silicon Valley, San Diego, L.A., and several other chapters to offer broad networking opportunities enabling members to connect with IR professionals within and beyond the Bay Area. Read more
NIRI Elects Four New Board Members
NIRI SF welcomes the incoming NIRI National Board members, including our own Cherryl Valenzuela. We would also like to thank the Outgoing Board Chair and fellow NIRI SF member Melissa Plaisance for her leadership during her Chair position and throughout her 4-year Board term.
NIRI San Francisco Announces Board Officers and Directors for the 2020 – 2021 Season, September 21, 2020
Post-Election Reckoning - Assessing the Impacts on the Financial Markets, November 14th, 2018
NIRI San Francisco Elects 2018-2019 Officers and Directors, June 28, 2018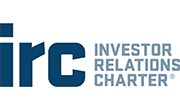 NIRI Announces 10 Professionals Passed the Investor Relations Charter Exam, Earning Right to Use IRC, March 19, 2018
Preparing for Pay Ratio Disclosure, January 2018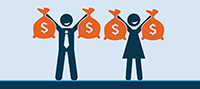 NIRI San Francisco and Silicon Valley Chapters Publish Compensation Survey Results - December 5, 2017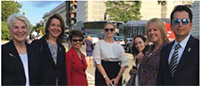 NIRI Brings IR Concerns to Congress and the SEC, Nov 2017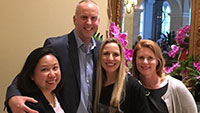 NIRI SF New Board Member Announcement, June 2017
NIRI San Francisco Chapter Awarded Chair's Award of Excellence, June 2017