Event photos
At NIRI National this year, we are honored to receive a NIRI National Chair Award with NIRI SV.
Congratulations to President Elect, Lisa Hartman, on her individual Chapter Leadership Award.
Anna Vu, NIRI SF Board member, also received her 40 under 40 award.
September 20, 2018 - Season Kick-off: Ping Pong Networking Event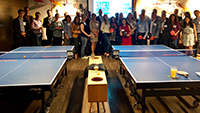 September 10, 2018 - Leadership Week in D.C.
October 4, 2017 - Half-day Seminar: Crisis Communications - Managing Reputational Risk in a Disruptive World
June 15, 2017 - NIRI San Francisco Chapter Awarded Chair's Award of Excellence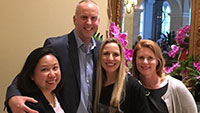 May 10, 2017 - Having a Seat at the Table: IR Relationship with the Board
September 22, 2016 - Bowling and Networking Event